Welcome to our blog – The Tacky Farmer Girl .. I wanted our first blog post of 2017 to be a little background about Susie Marie and how we started this crazy adventure.  And also how we came up with our name – The Tacky Farmer Girl!  Be prepared, this will be a LONG post!
Well long time ago .. oh about 1990 .. I lived in a small beach town called Dana Point in California.  I would walk down to the harbor and look at all the flower carts on the corners and admire the beautiful flowers and the fun crafted items for sale and would just long to own one of my own one day.  How fun would that be to sell beautiful flowers and craft ALL DAY for a living!
While living along the coast of Southern California through out my life and seeing all the small beach towns that had flower carts on every corner .. again I just longed to be able to have one too.  I loved how cute the carts were and the beauty of the flowers and the smell that surrounded them.  How creative you could be with those carts and all the wonderful things you could share and sell.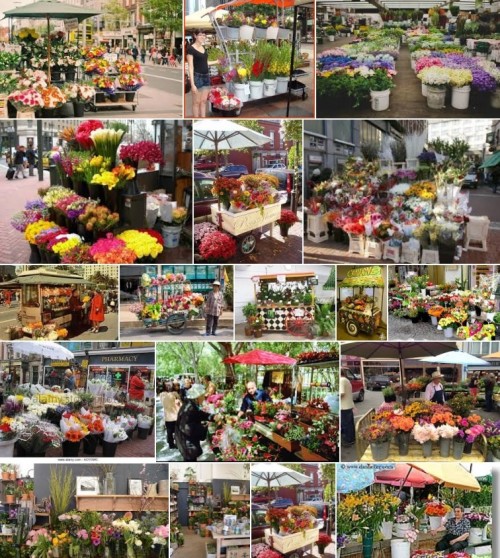 Instead of of a flower cart & selling flowers .. one day I happened upon photography.  I started this journey in 1999 and started out shooting macro photography, flowers & bugs!  I thought this was the perfect career for me Photography & Flowers!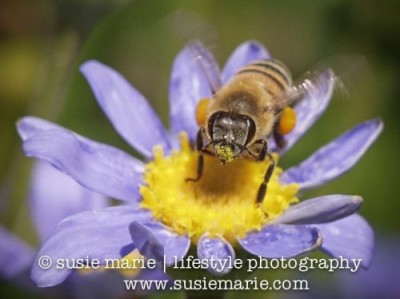 I ventured on into photography for the last 17 years trying out all sorts of different subjects from flowers & bugs to portraits to even small weddings and eventually settled with Pet Photography.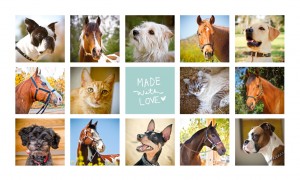 Well times got a bit tough financially for us in California and we always talked of leaving to have more so two years ago we moved to Summerdale, Alabama.  We purchased a cute very "tiny" half double wide trailer on a beautiful 3 acre piece of property.  The plans were churning in my head of all the things I can do with this property.  Flower Farming was the first thing that came to mind.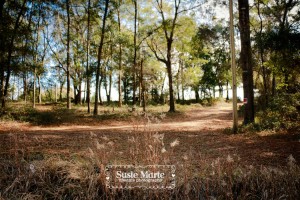 When we moved from California .. I had to re-home my horses and wasn't planing on owning any more horses again.  My plans were to use our entire property for growing flowers, herbs and produce .. well .. that changed .. I found my dream horse a beautiful palomino we named Honey!  We boarded her for awhile and just brought her home in September and adopted a sweet gelding we call Jack .. so lets just say the plans changed and the garden shrunk .. just a smidge!  Meet Jack & Honey ..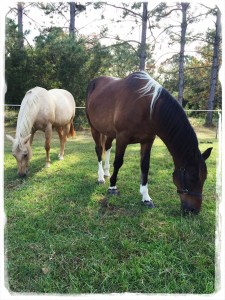 Since we have been here in Alabama, I started gardening a lot and growing flowers, herbs and produce and LOVING every moment of it!  The best part is walking out your door to pick the dinner salad!

Last Spring I decided I wanted to take all these passions of mine and create a little biz to let out all of my creativity such as creating handmade goodies – vintage hunting – photography – growing flowers, herbs, produce just to name a few.

When I was thinking on a name for this biz I really didn't want to use my name that I had been doing with my photography for the last 17 years.  At first I was thinking maybe something like Susie Marie – The Flower Girl but that really limits me to sell only flowers.  At the time the products we planned to sell included used horse tack – cut-country flowers – produce – handmade items and vintage finds.  With horse tack and flower farming .. well my wonderful man Jonathan came up with the clever name of "The Tacky Farmer Girl" ..  we worked last Spring at a booth at the 181 Market and after deciding used horse tack was just not for us (unless its a vintage piece) but oh that could change, who knows .. I still wanted to keep the name because it is so catchy!  
The Tacky Farmer Girl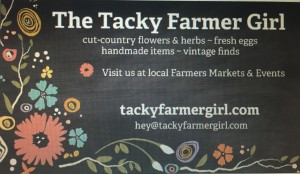 Something exciting happened this winter – we just got our first flock of hens and ducks and the flock continues to GROW!  We added Fresh Eggs to our list of items we plan to sell – we are LOVE collecting the eggs and watching our girls and their daily antics .. so comical!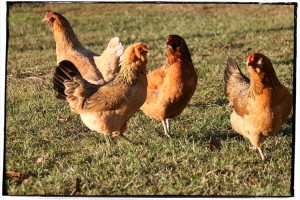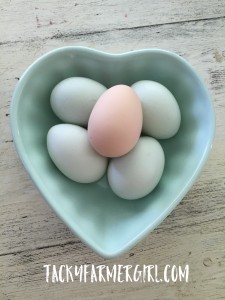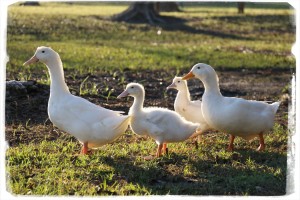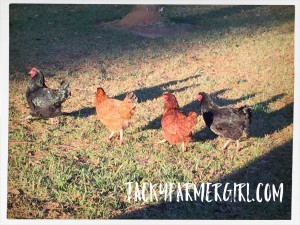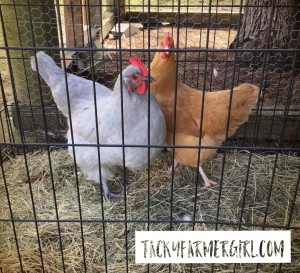 Anyway .. that is us and if you made it this far .. THANK YOU!
Please follow our blog for weekly updates and follow us on Instagram & Facebook to see updated pics and announcements of the product we will be creating and selling.
Don't forget to SUPPORT small LOCAL businesses!