Today as I get ready to work the Spring Garden .. I was thinking of the conversation I had the other day with my Mom .. I was telling her about the types of flowers we will be growing at the Tacky Farmer Girl and happen to mention Sweet Peas .. she then shared about how my Grandma Kasper LOVED to grow Sweet Peas & Snap Dragons every year in her garden.  Serious?  Supposedly my Grandma LOVED to garden just like me!  Now that makes a lot of sense as to why me & my sister LOVE flowers and why I LOVE to GROW!  Actually, my Mom was a pretty good gardener too!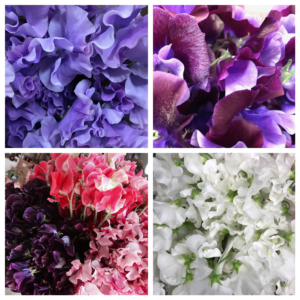 That conversation also led to how my Grandma raised chickens as well and it was funny to hear my Mom tell me how Grandma taught her how to hold a chicken.  Who knew that one day I would be living the same life my Grandma lived .. I wonder if she enjoyed it has much as I do?  I really wish I could have learned all these wonderful things from my Grandma.  She was a very crafty and talented lady my Mom said and now I see where we all got that from .. thanks Grandma!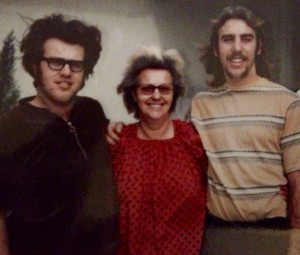 My Grandma Kasper – Lucille
This Spring garden I planted Sweet Pea seeds my Mom gave me and I will be sure to get some Snap Dragon seeds planted as well in honor of my Grandma Kasper.  I sure do MISS her and her BIG HUGS.
Grandma would be SUPER PROUD of my chicken handling skills .. Just ask Helga!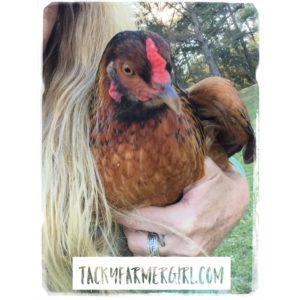 .. now back out to tending the farm .. until next time ..